In case you were wondering, Mountain Glam is so a wedding theme and we are so about it!  When you have a couple who planned a Vegas themed wedding (with 3 different dresses) and found The Magnolia and the mountains as their new perfect " I do" venue, you are bound to get bold beautiful florals, detailed designed tables and a first dance that belongs on Dancing with The Stars!
    Kate and James were a couple for the books! Their fun loving attitudes lit up every space and they sparkled… literally… each time they saw each other.  Kate even wrote James the sweetest love poem we have ever seen! Take a scroll with us as we share what it looks like when Vegas meets the mountains!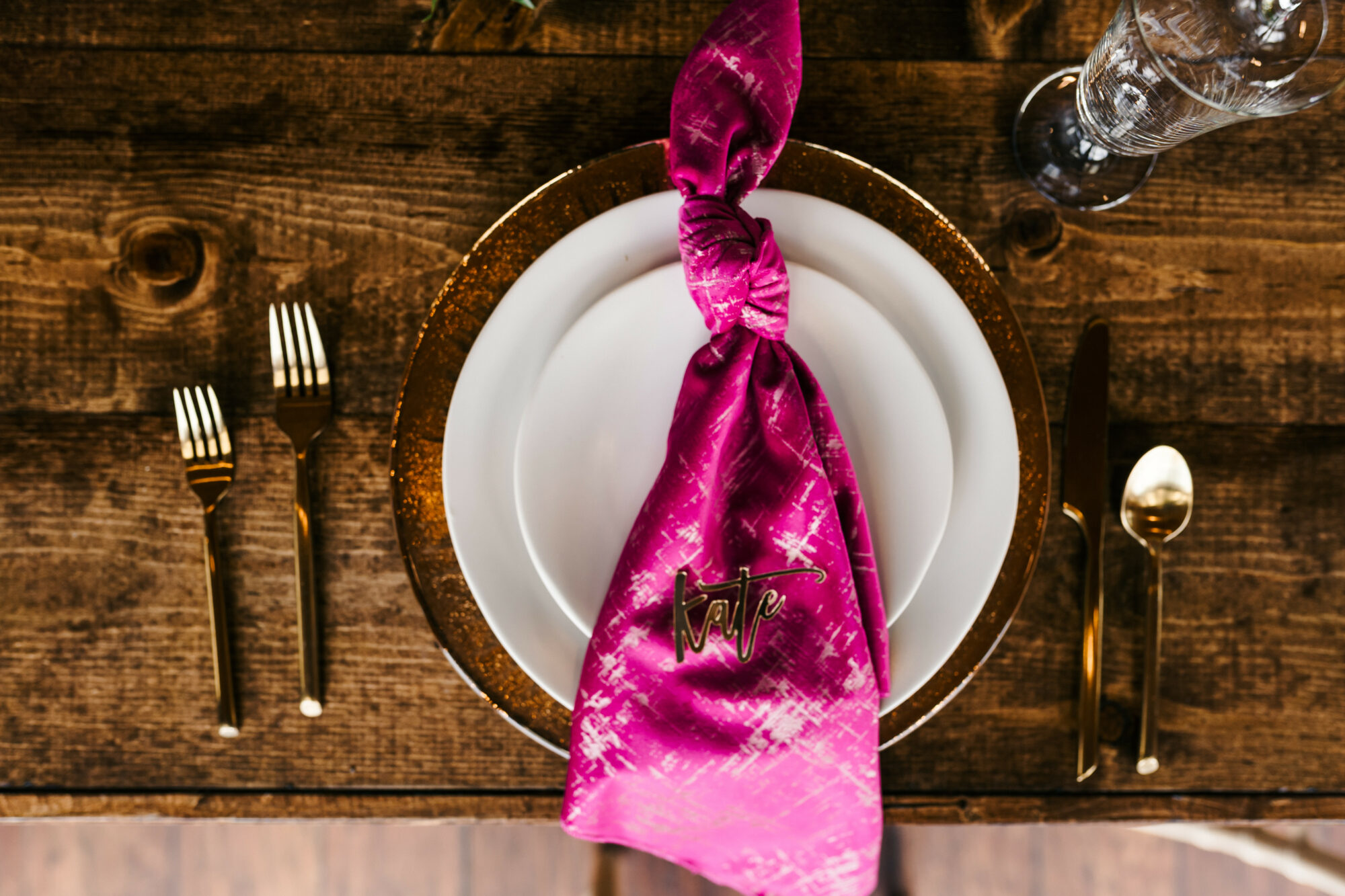 "She sat down with the world
To describe what love could be
She filled the story with magic
Because "that's what he is to me."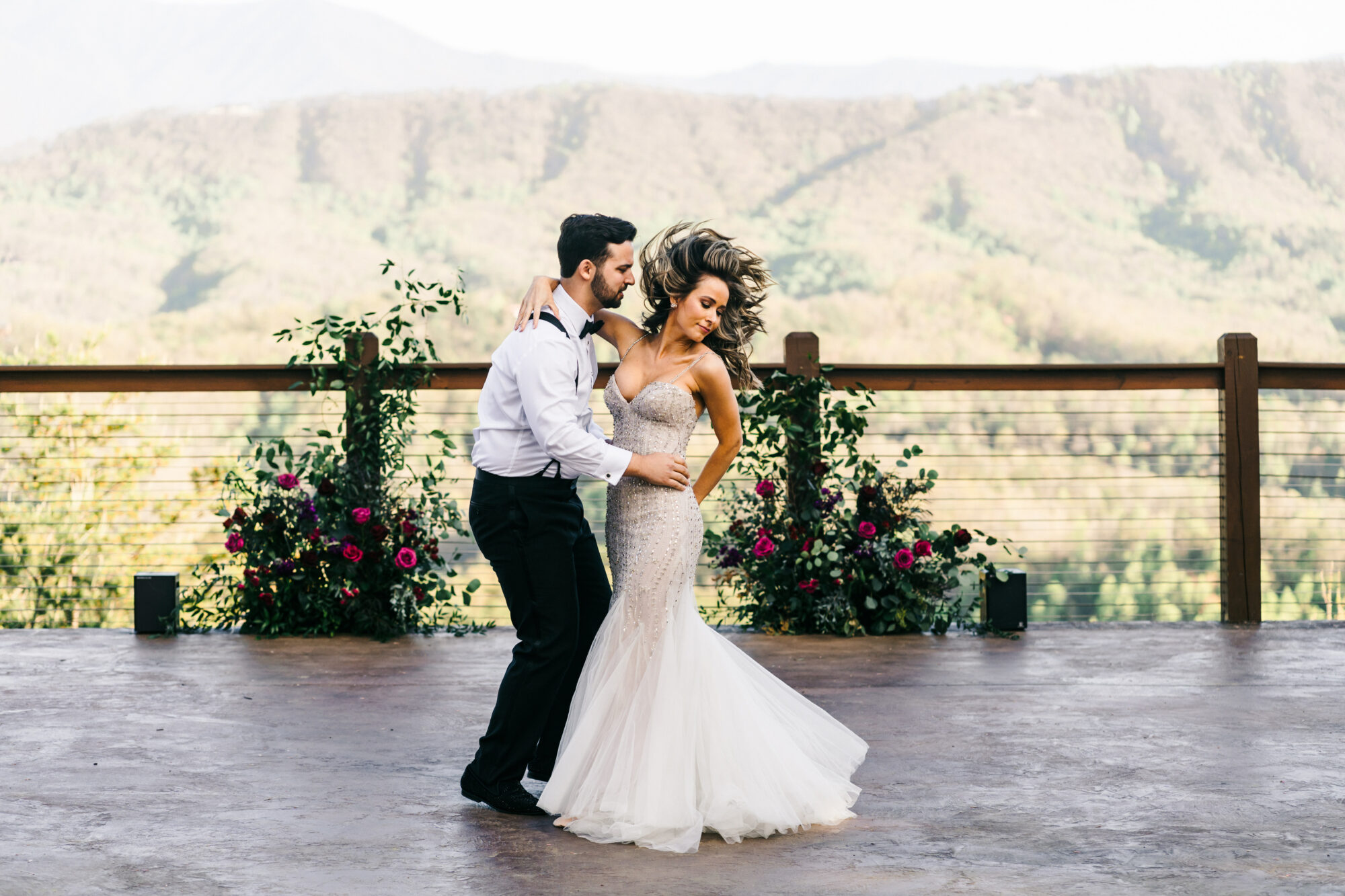 "We always find each other
In this lifetime and past
Two souls who are connected
Vow forever, again, at last."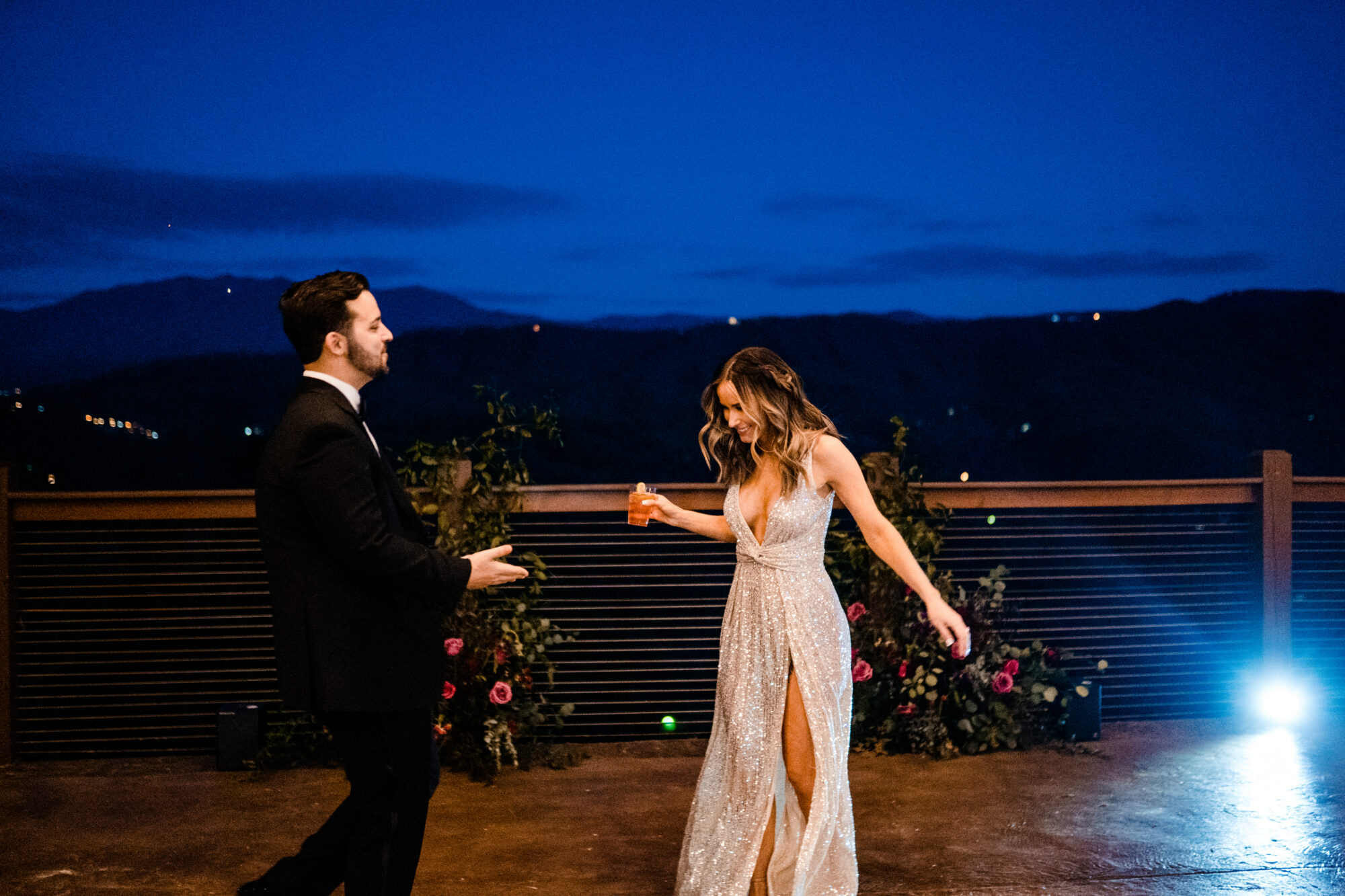 They say "no stone left unturned" and in Kate and James' case, "no detail was left unplanned."  Here's to making Mountain Glam the new trending wedding theme!