Unforgettable Wedding Arch Ideas
A wedding arch or wedding arbor creates a focal point for a wedding ceremony. It creates a space within the ceremony that is purely for the wedding couple. Plus, this statement-making piece makes for a stunning backdrop for photos too.
Many of our wedding couples have chosen everything from a traditional wedding arbor to our railing as a focal point. Floral arches remain popular with many of the brides and grooms. Here at The Magnolia, we have witnessed many creative ways to match their wedding vision to any style arch or arbor.
There are no rules for creating the perfect ceremony location using inspiration from color palette, theme, or season. Couples can even get creative with different fabrics, florals, and textures. Whether the wedding theme is whimsical, classic, or DIY, there's a style and design that's right for any couple at our mountain wedding venue. Some couples even chose to use our railing to allow for the most natural background of all — The Great Smoky Mountains.
Triangle wedding arches are a versatile ceremony backdrop idea. This type of arbor can be a mix of modern meets bohemian meets rustic. This geometric arbor is a favorite for couples with a boho wedding theme who adorn the triangle arbor with pampas grass, feathers, dried flowers, or foliage.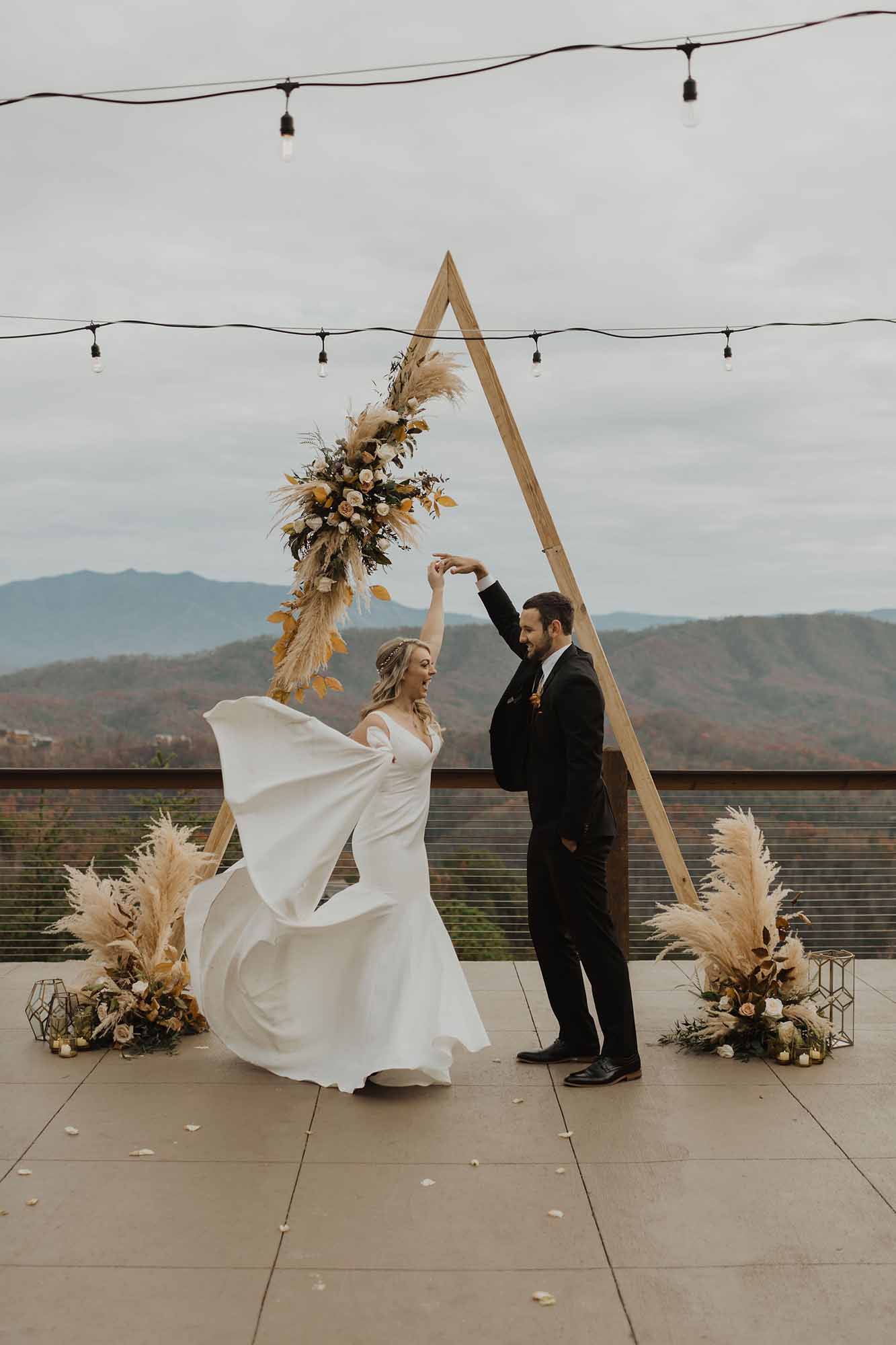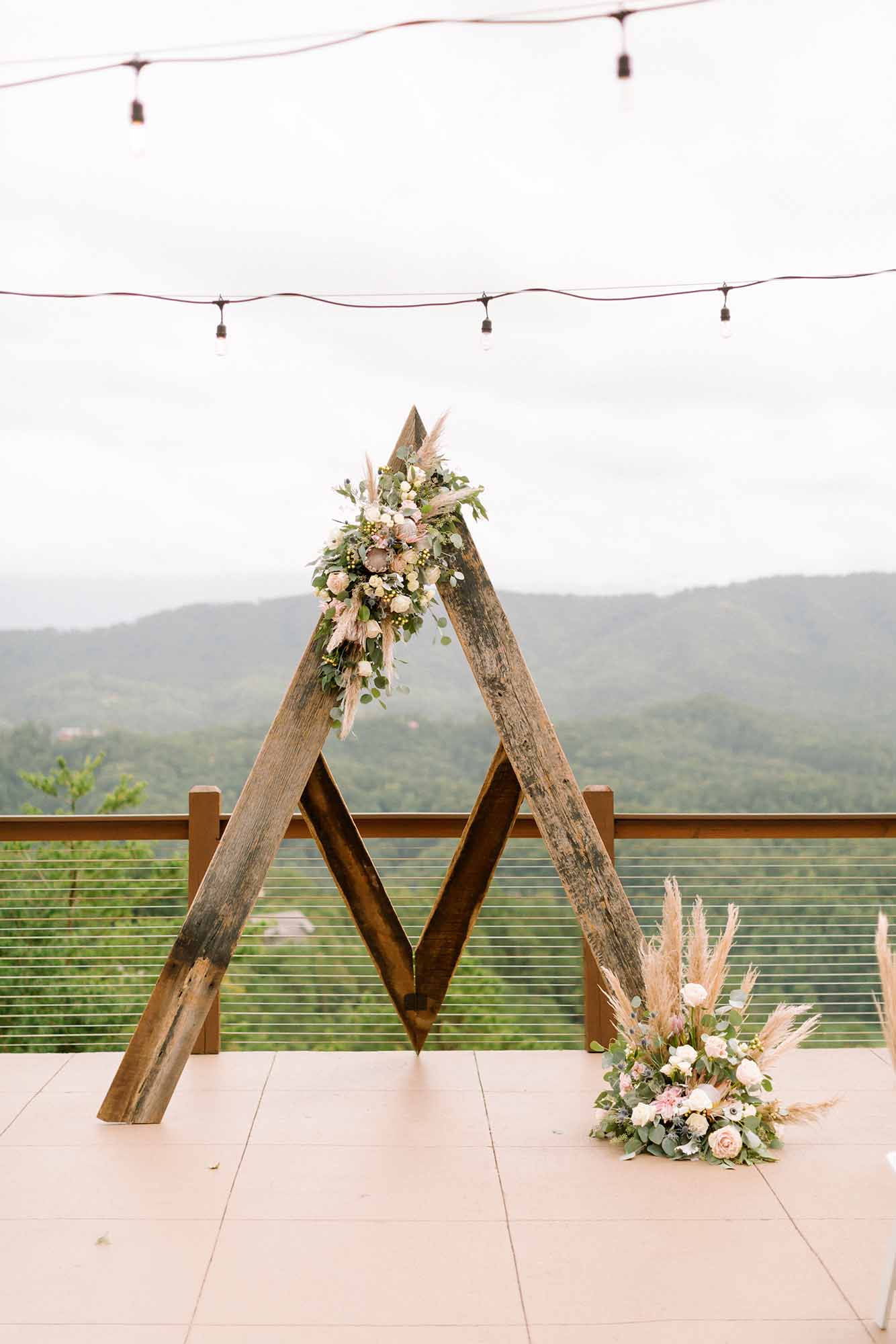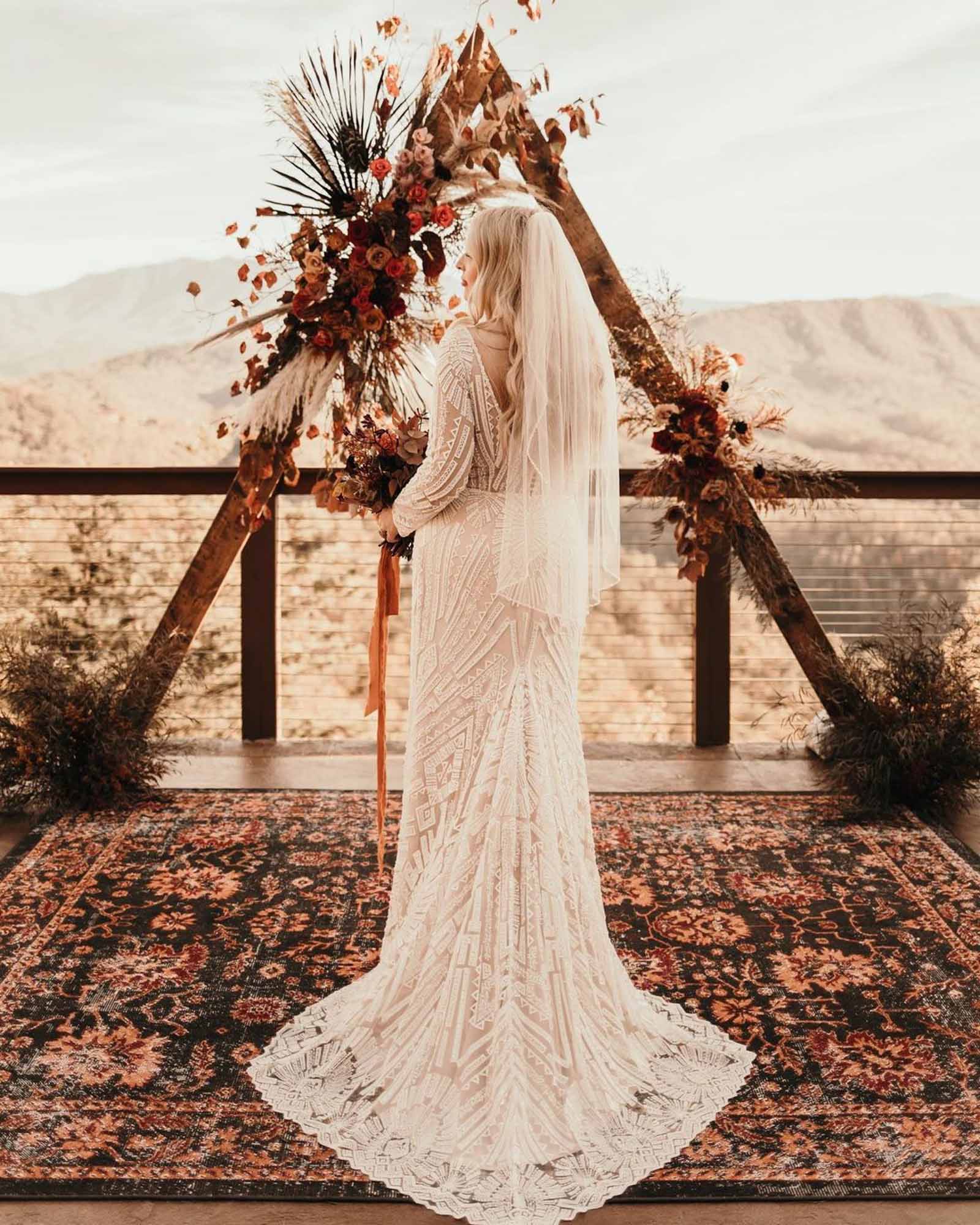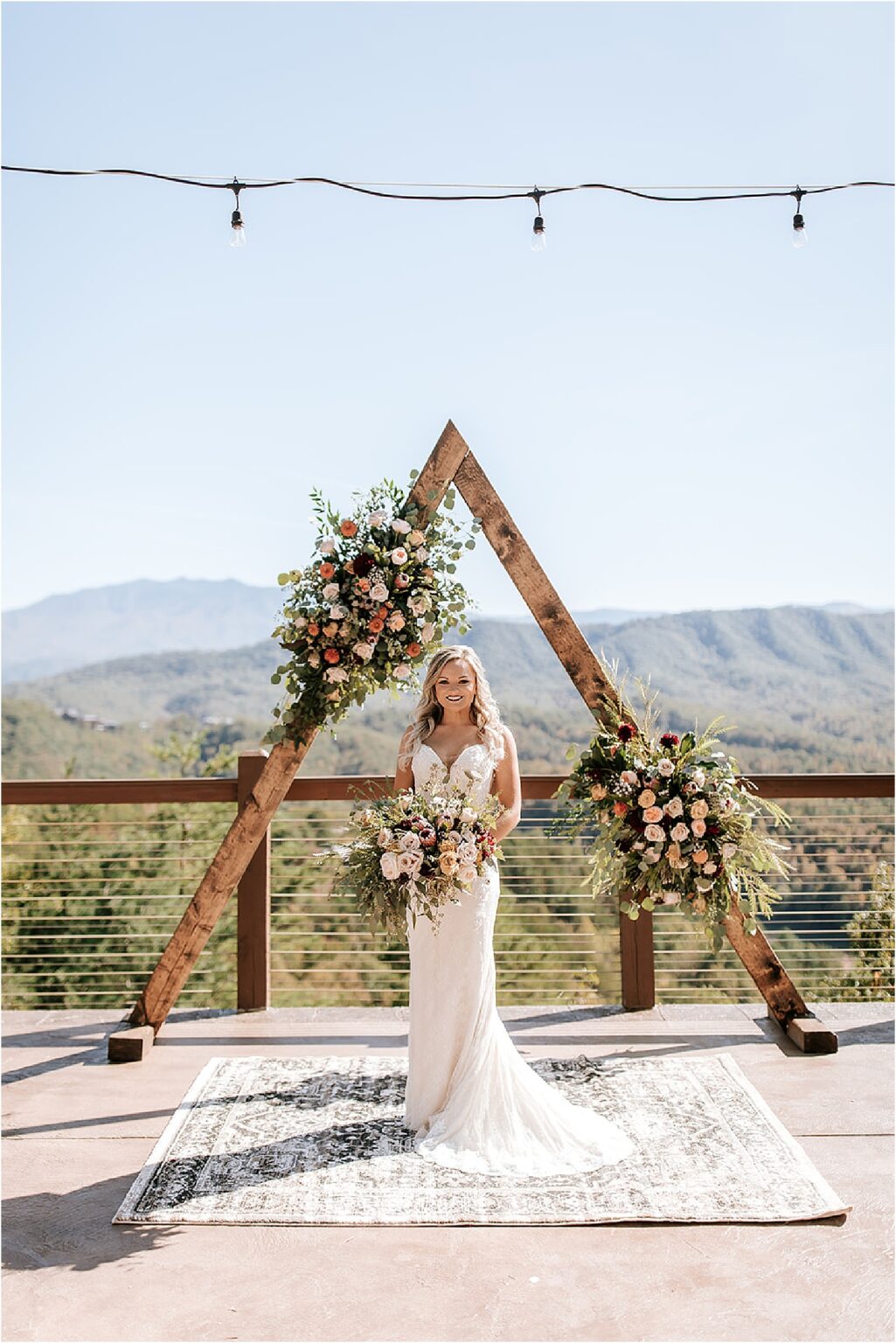 The circle symbolizes unity, wholeness, and oneness. It's no wonder that this shape is used in ceremony backdrop decor. From romantic to modern, the circle wedding arch can be styled to suit just about every type of wedding.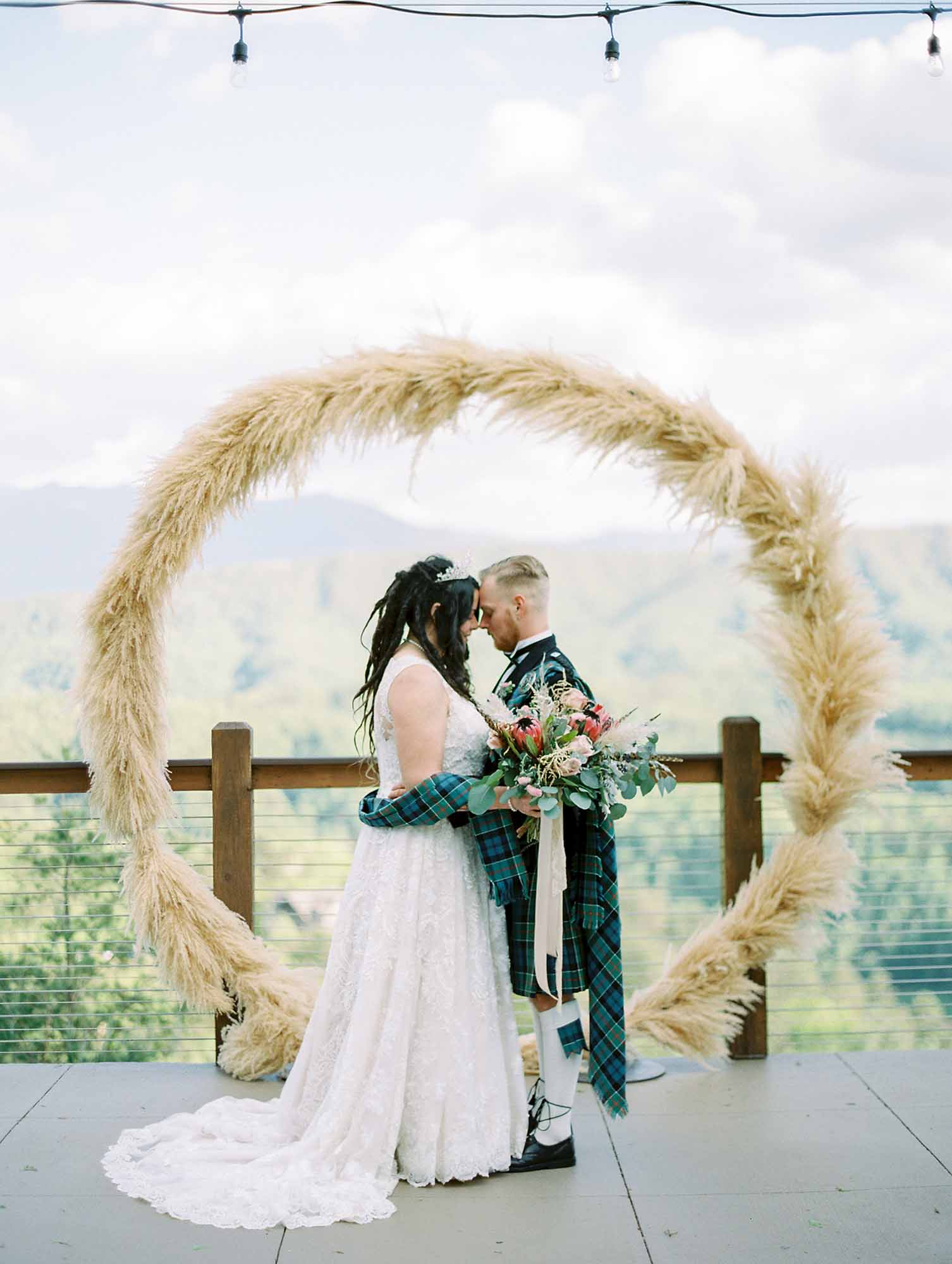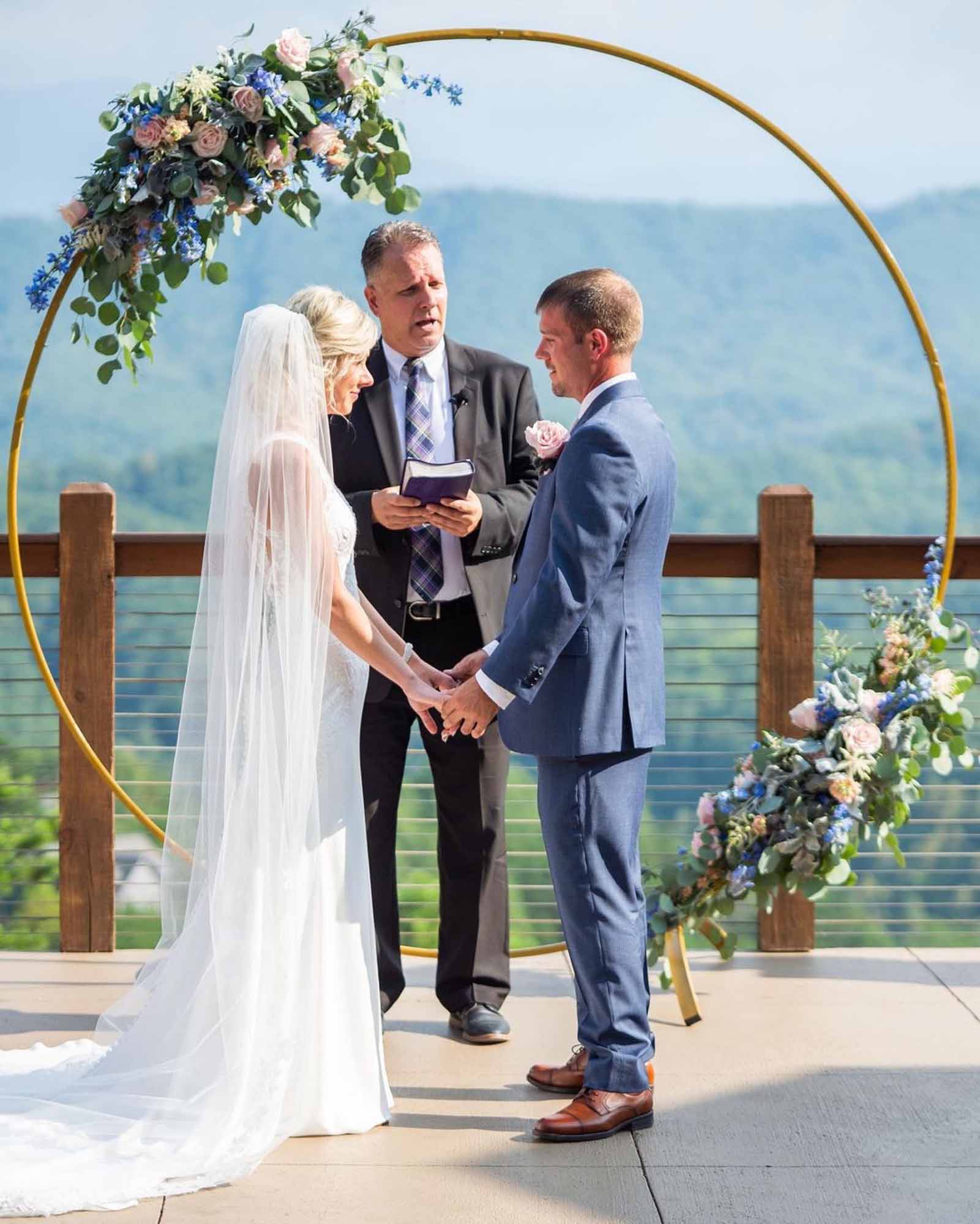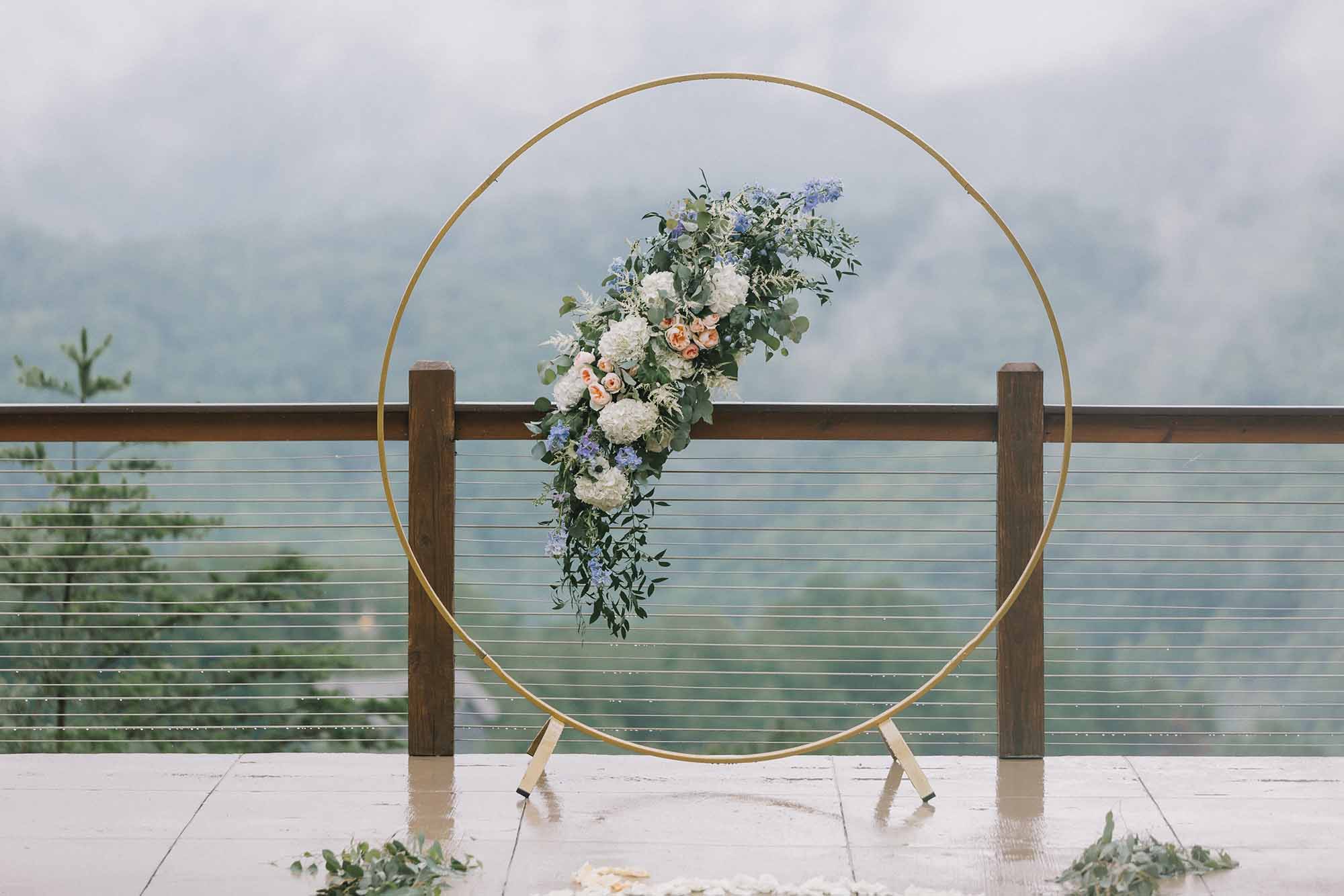 Geometric elements are the hallmark of a modern wedding. A hexagon ceremony backdrop is sophisticated, and adding understated accents with florals and greenery make a prominent focal point.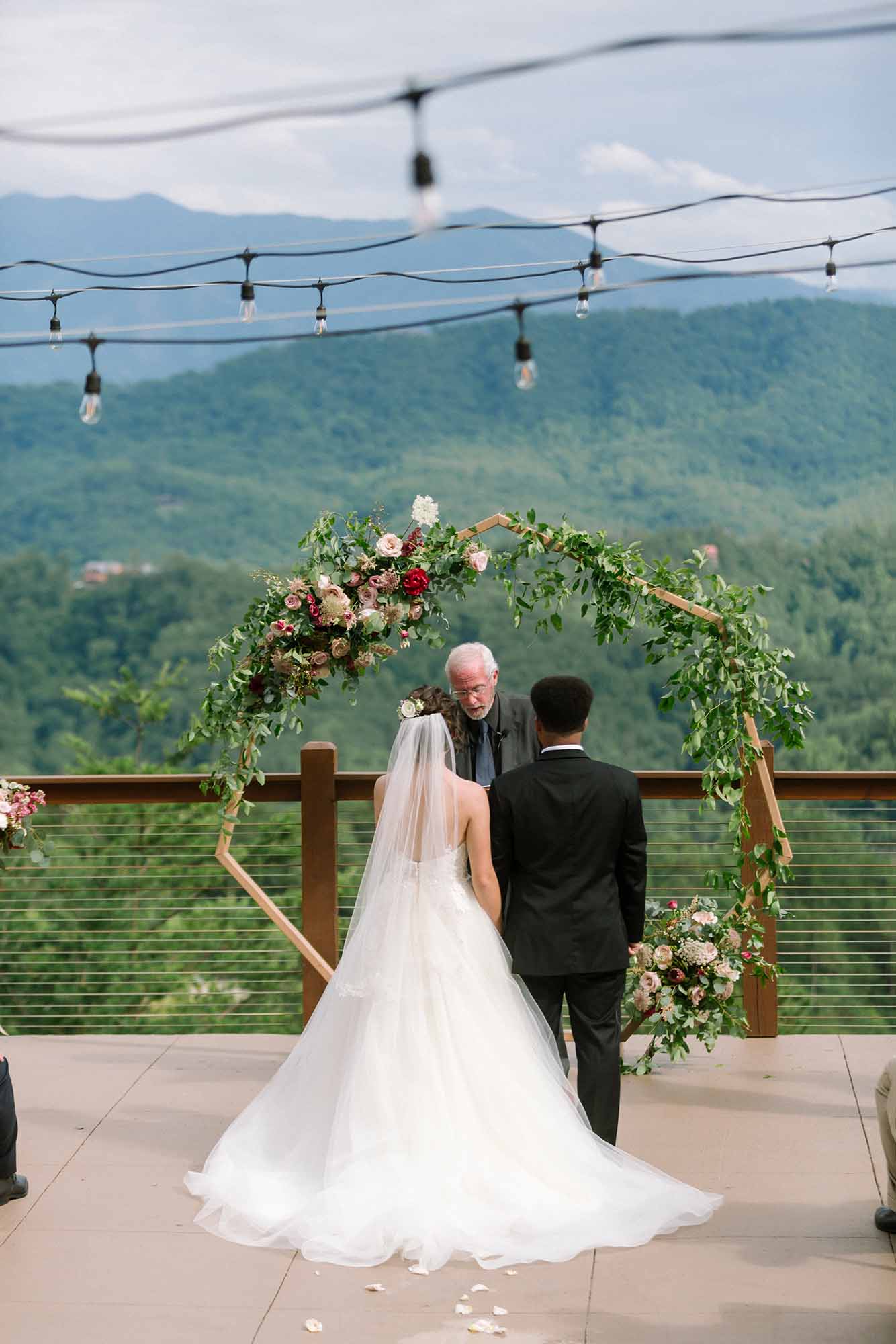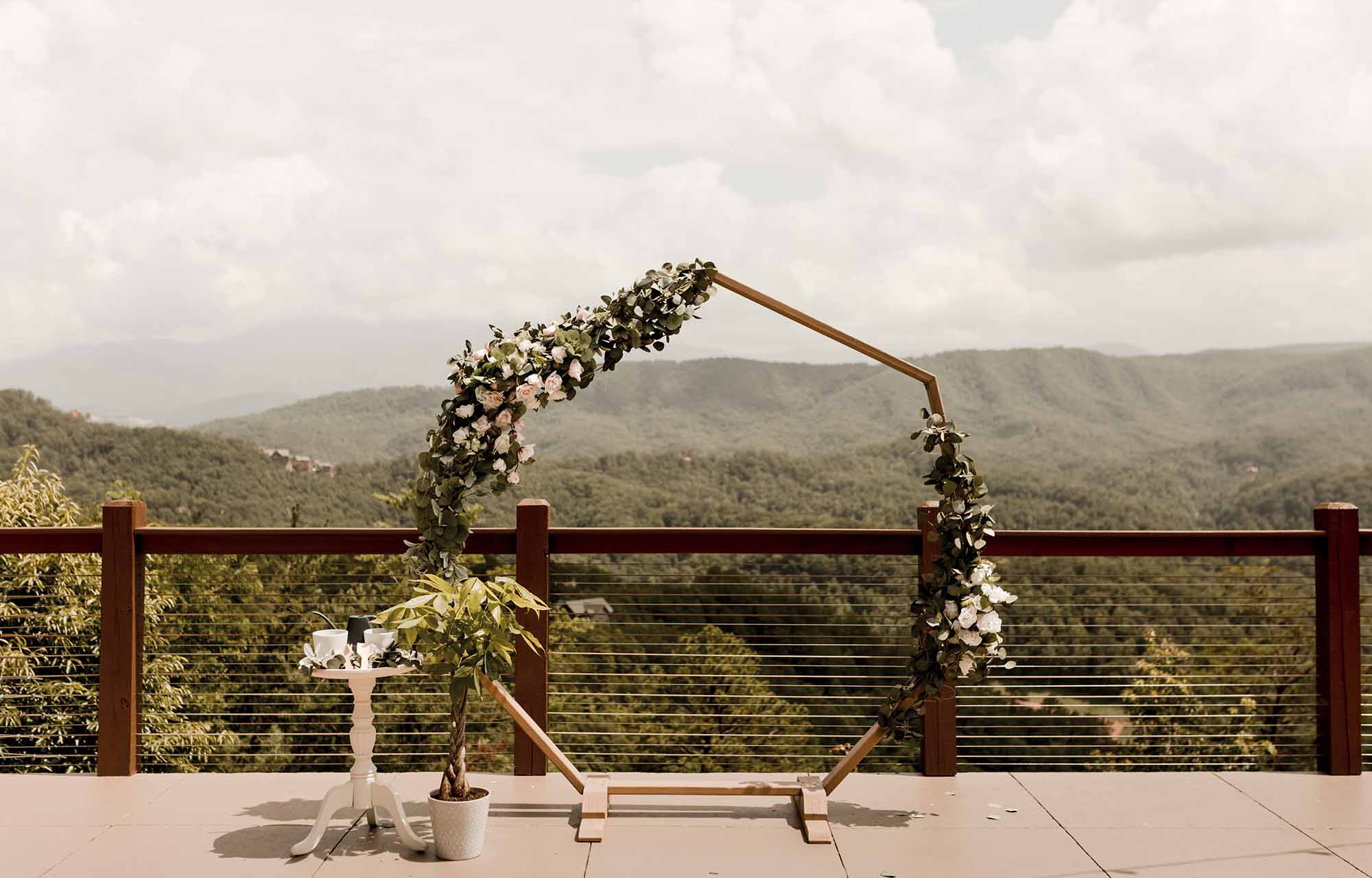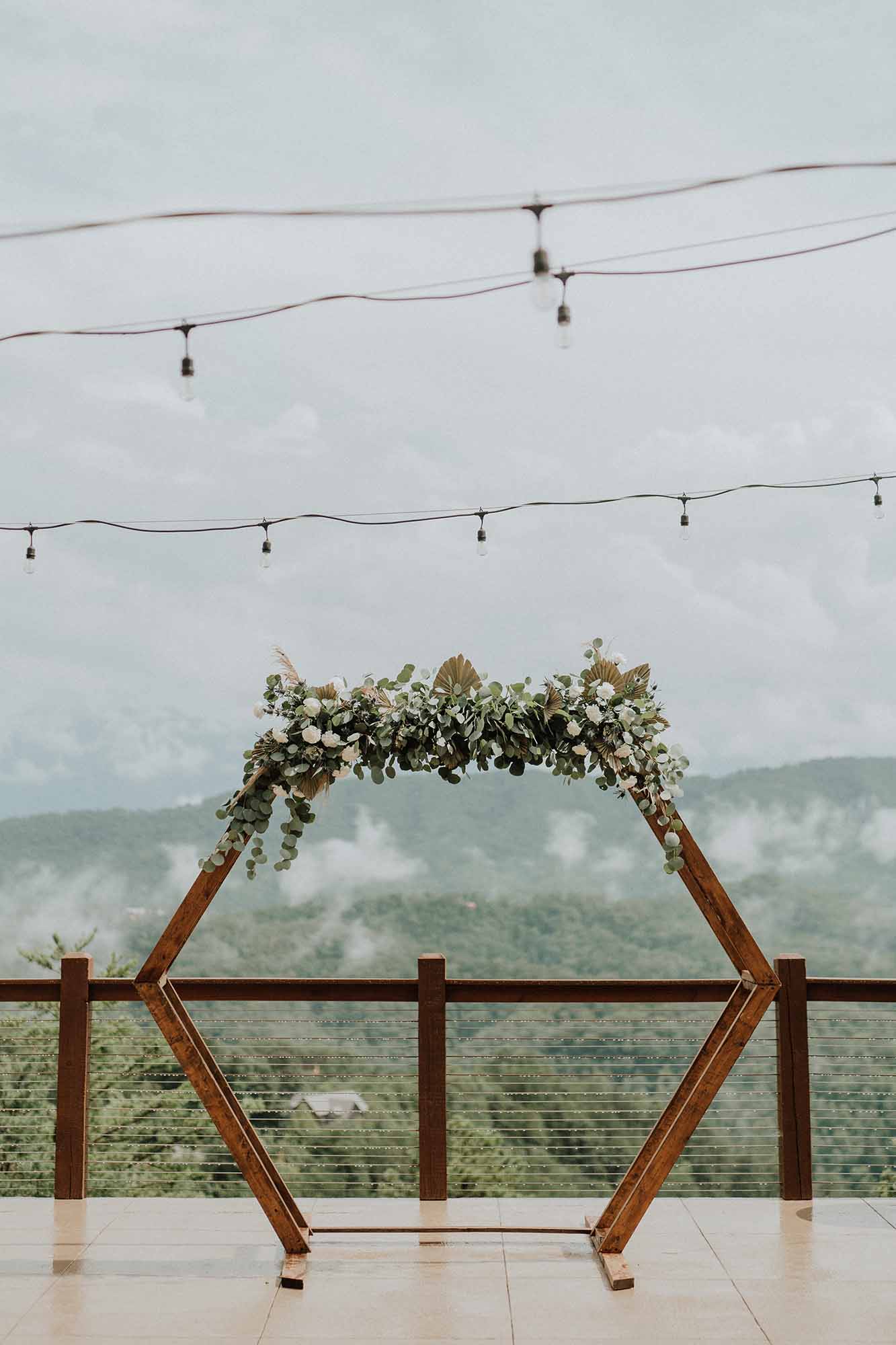 From rustic to classic, a simple wooden arch offers endless styling possibilities. An arrangement of and greenery at the top corner captures a mood of timeless romance.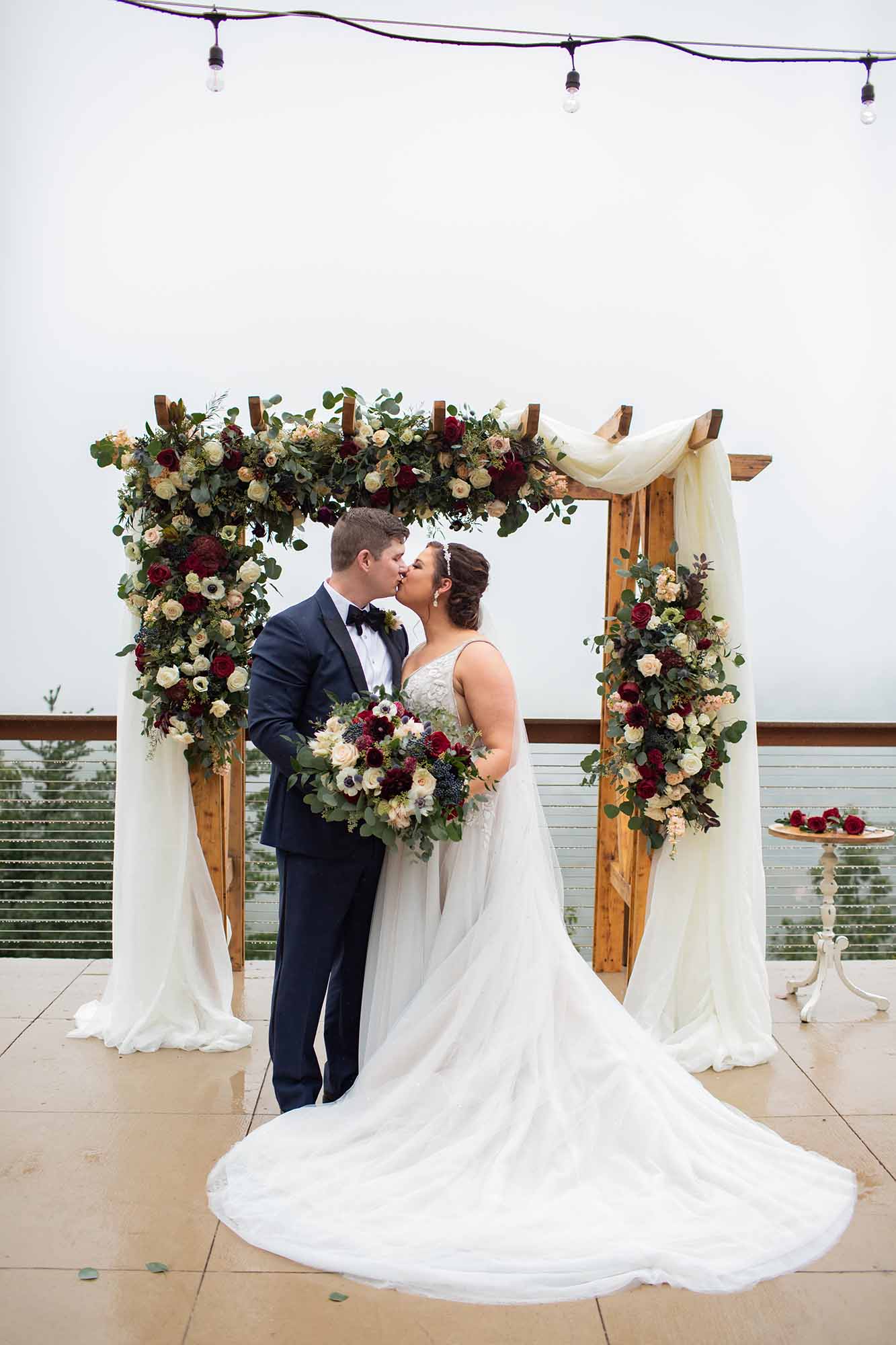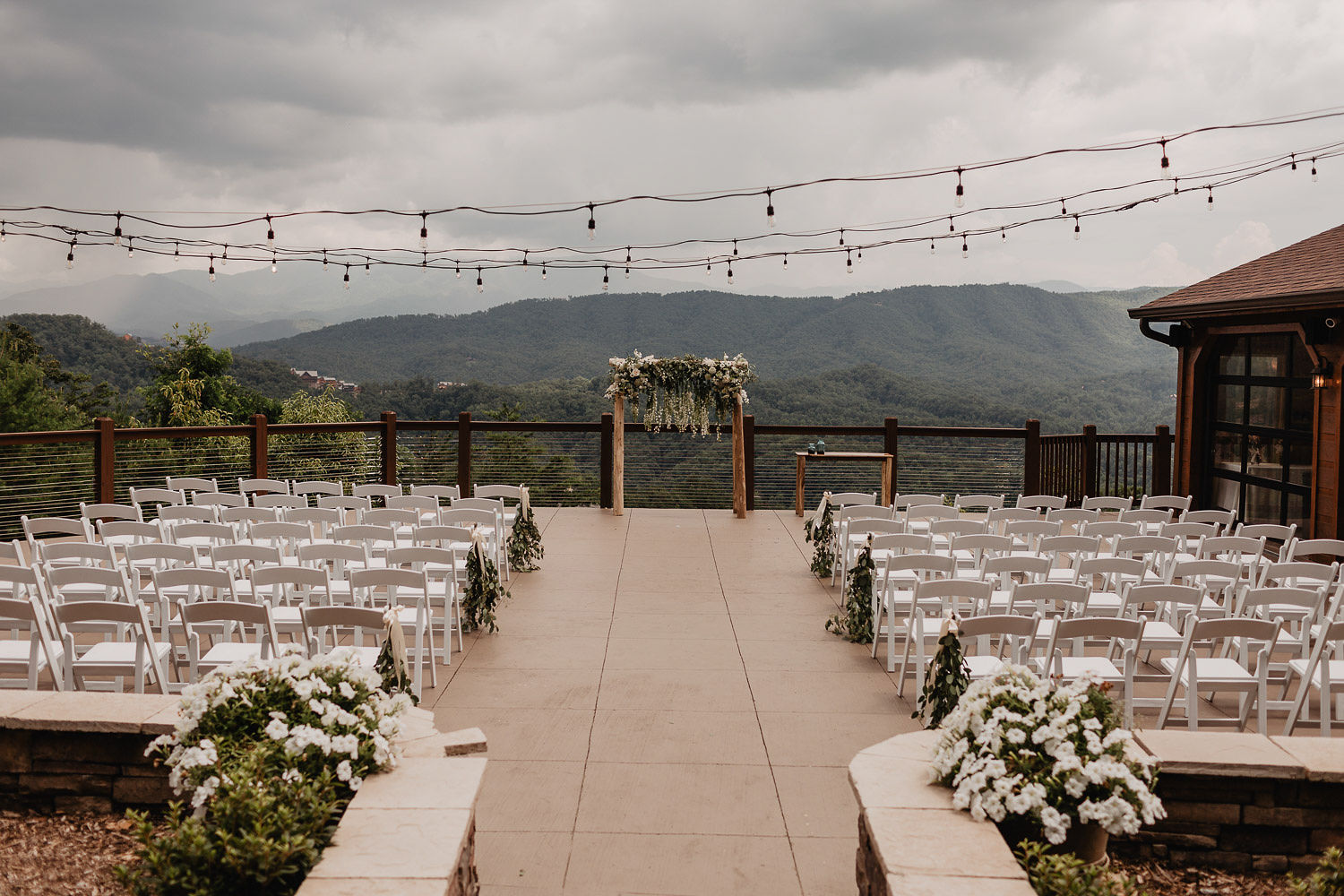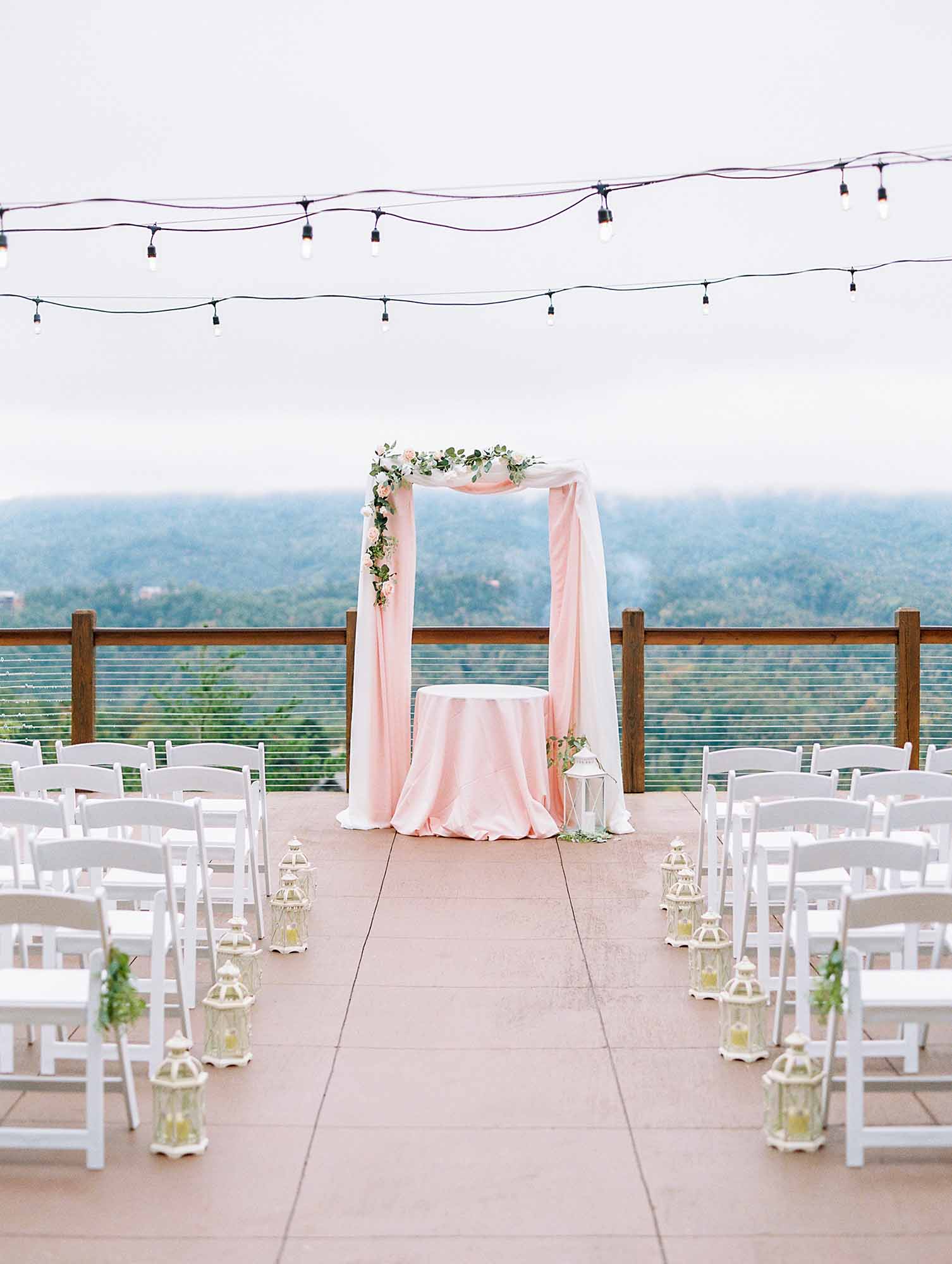 The best wedding arch at our wedding venue is The Great Smoky Mountains. Many brides and groom dress the bannister with elegant floral arrangements that highlight the view that Mother Nature created.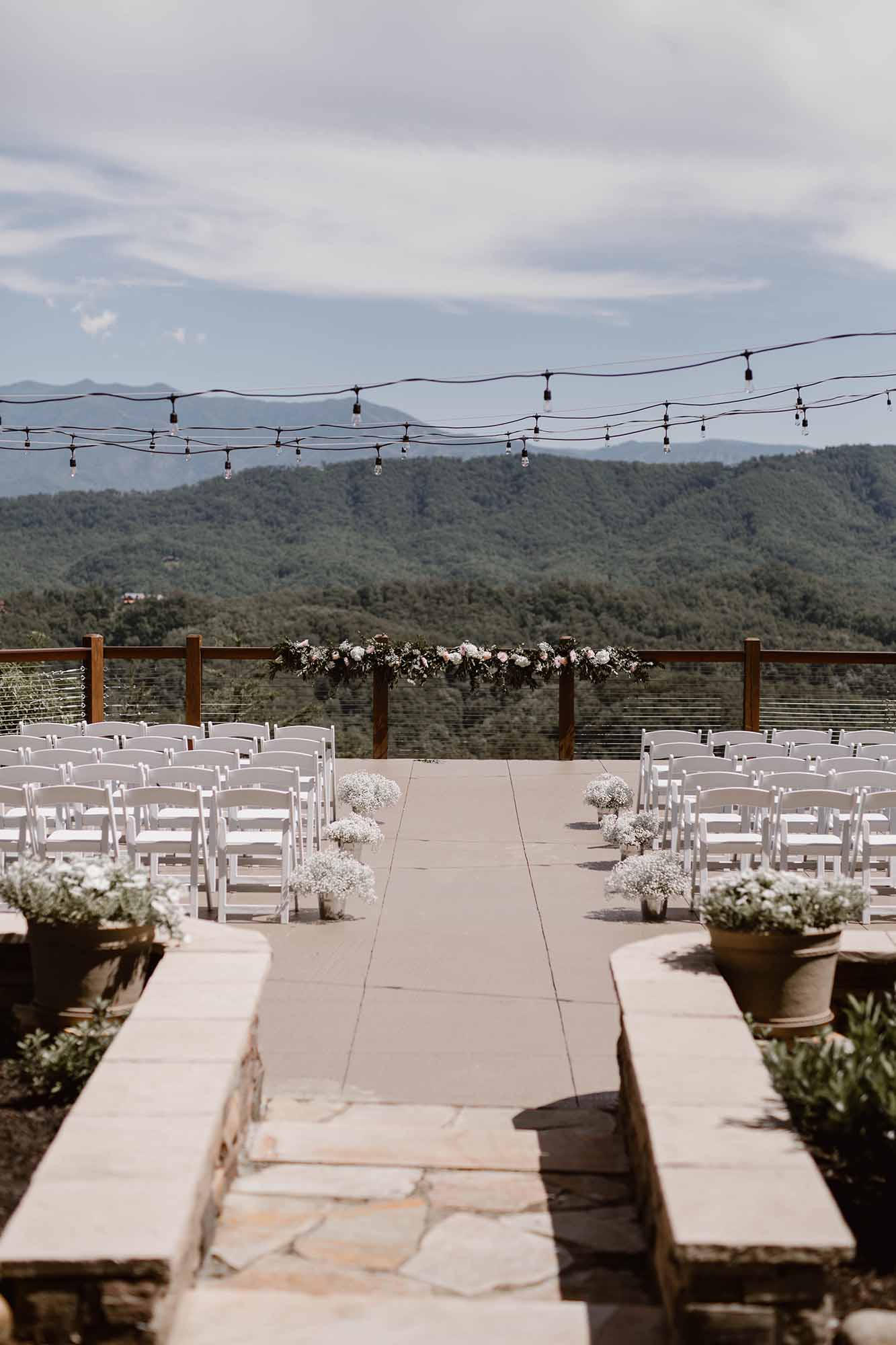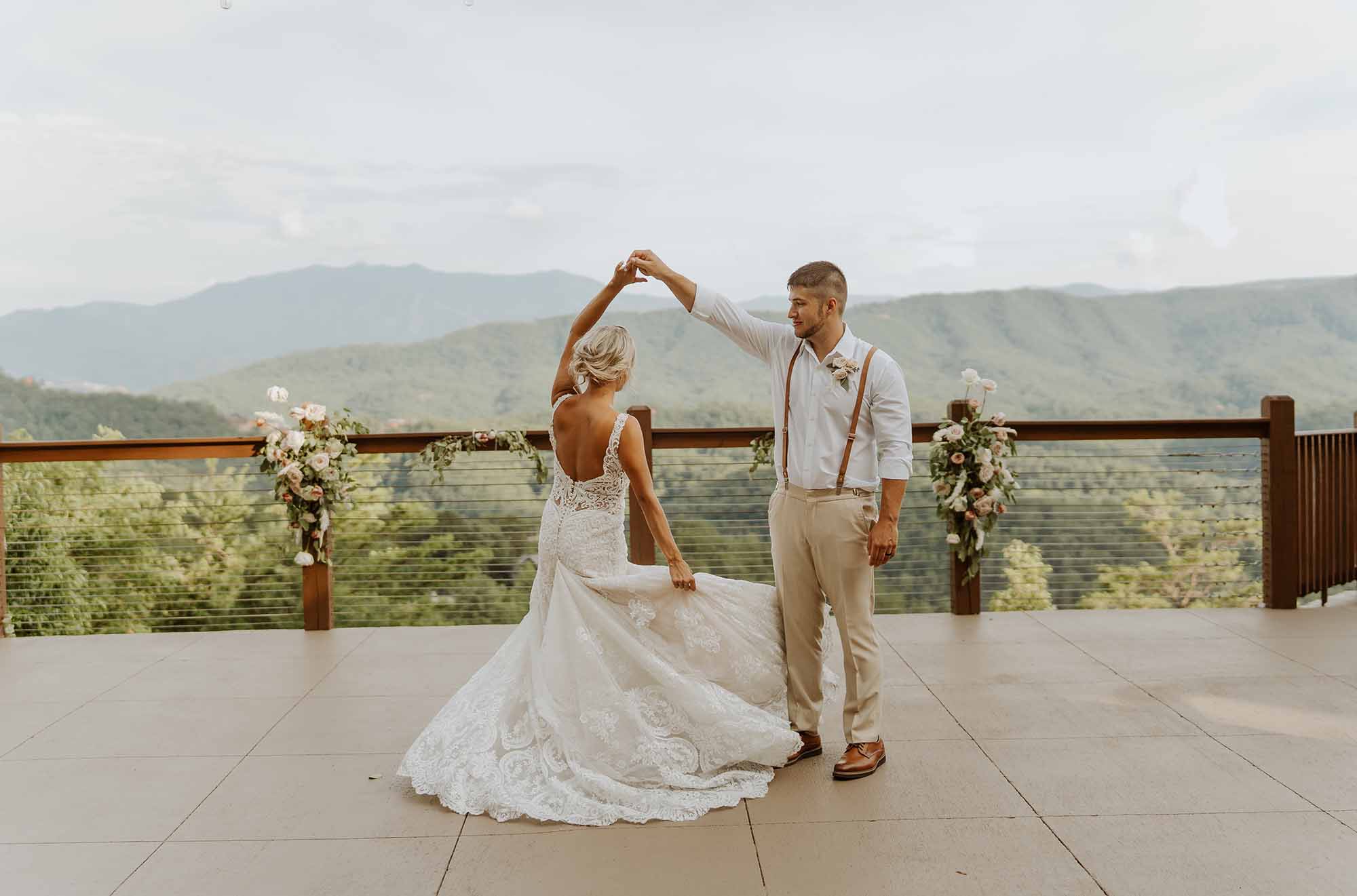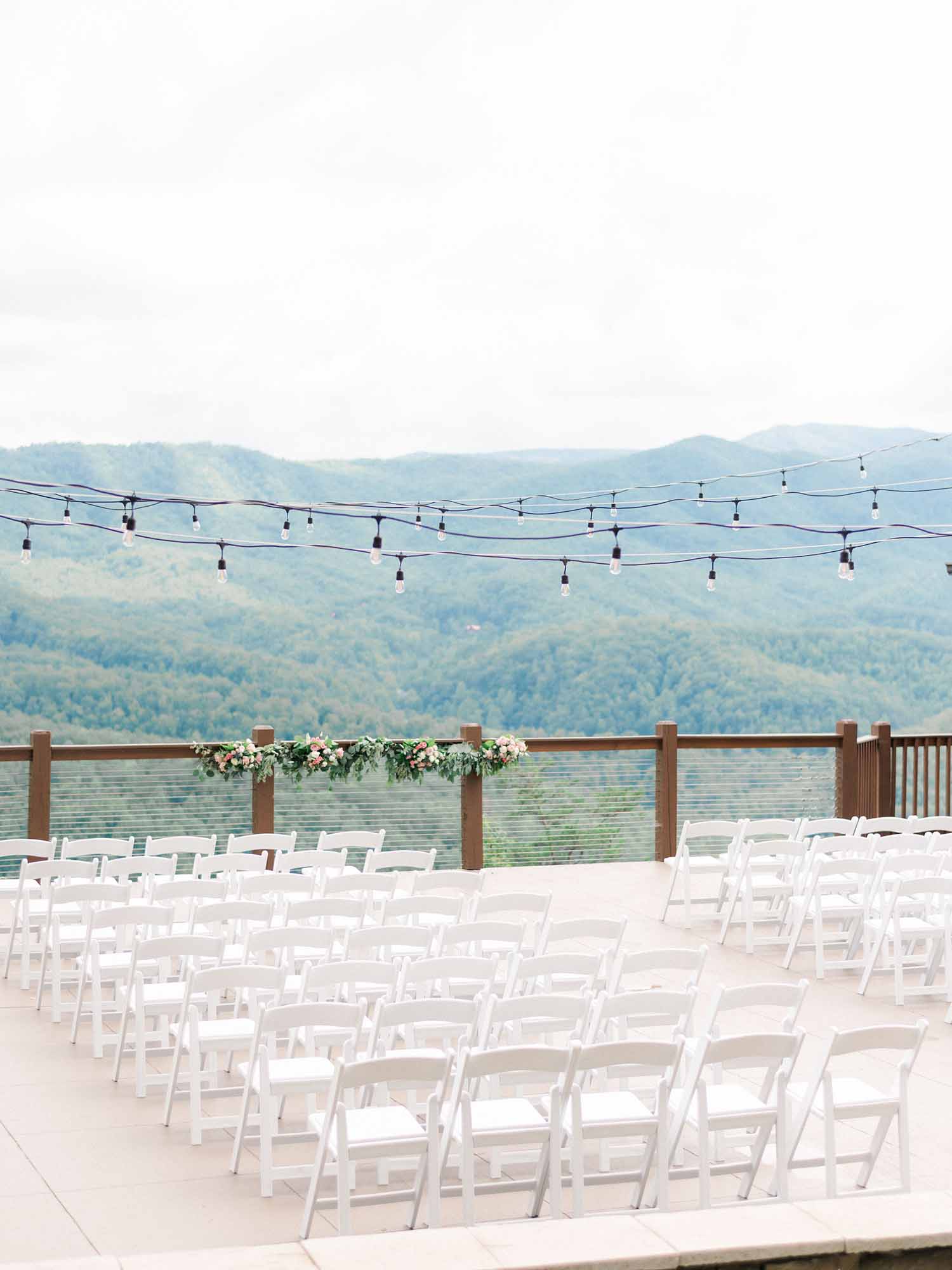 Professional Wedding Vendors
Photographers: Chasing Lux Photo, Danielle Evans Photography, Erin Morrison Photography, JoPhoto, Juicebeats Photography, Mackenzie Alexa Photography, Magnolia + Ember, Michelle Lea Photographie, and T&K Photography, Arbor: Marsh Made Design, Florists: Echelon Florist, Melissa Timm Designs, Thistle and Lace, and Agape Bloom Design