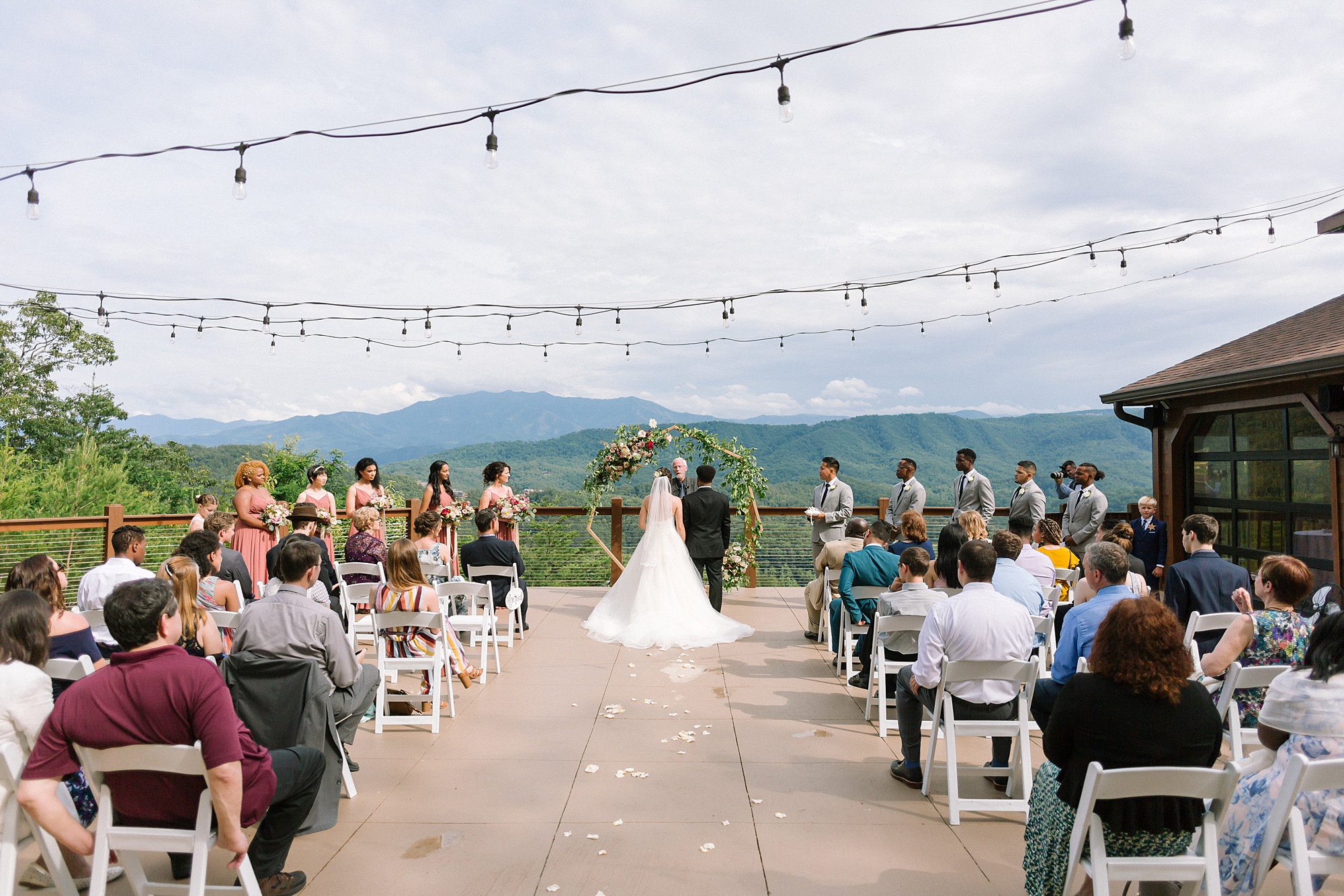 Simply Sweet Mountaintop Affair
The endless views of mother nature's beauty never cease to amaze us. But why we fell in love with this gorgeous day had nothing to do with the mountaintop view. It was the pure happiness and undeniable love between this stunning bride and her handsome groom. Madeline and Nathaniel brought their love, excitement, and laughter to our secluded Smoky Mountain wedding venue to say "I do." Get ready to get your smile on as we share this simply sweet mountaintop affair.
When you take one look at these beautiful photos from JoPhoto you'll see it too! In true mountain style, storms rolled in during the morning hours. But, by ceremony time, the cloud parted! And the blue "smoke" was present over the mountain tops. The arbor designed by Melissa Timm Designs was on full display, basking in the summer sun.
Of course, nothing surpasses the smiles and laughter of a happy bride and groom. If you are interested in our wedding venue, please contact us at any time for your own simply sweet mountaintop affair