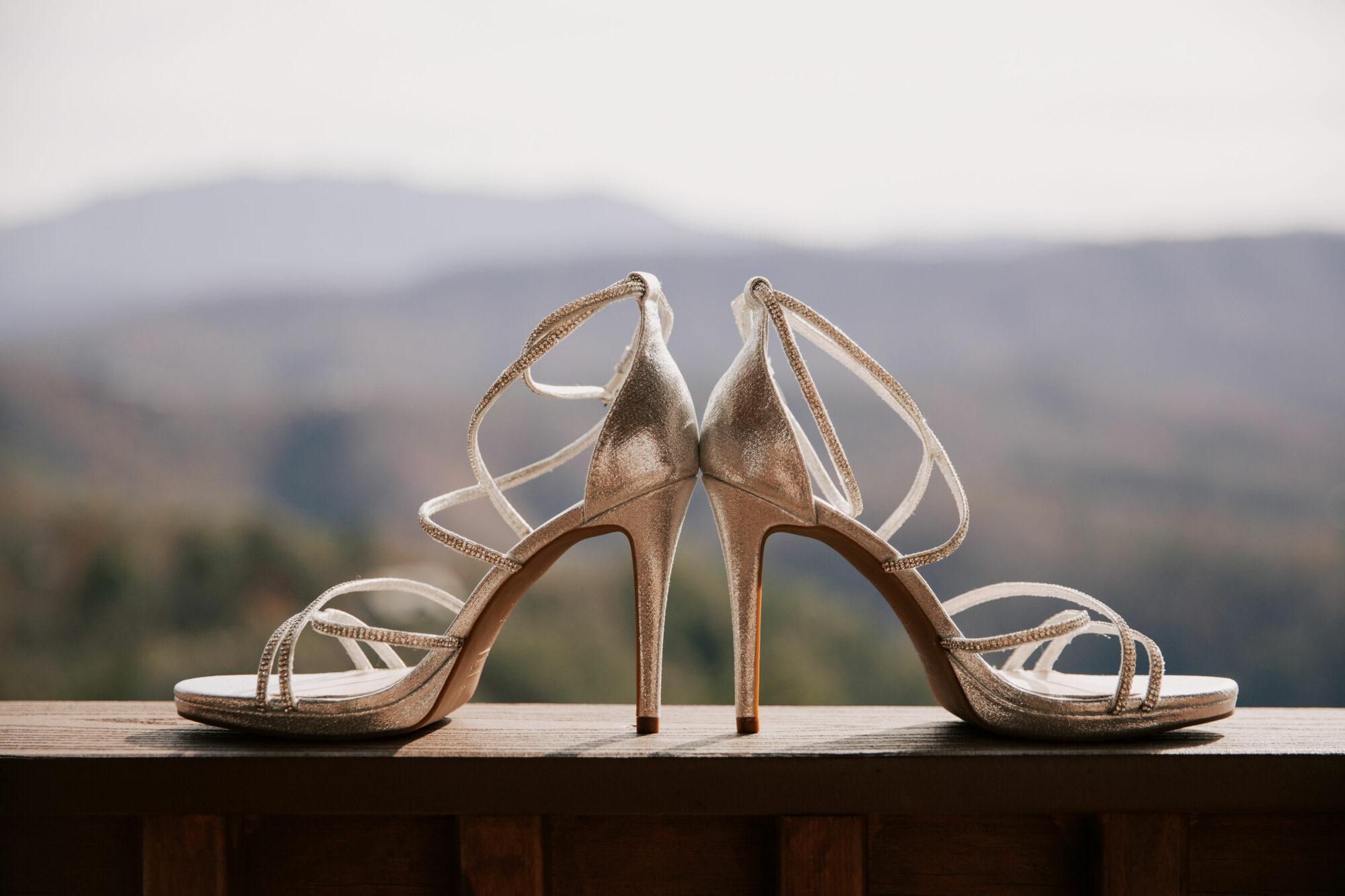 Let's talk about The Patterson's!
Romantic, rustic and glam and all the things that make us giddy inside! 
These high school sweethearts from Mississippi got engaged in Jackson Hole, WY.  So when it was time to tie the knot, mountains were a must!  We couldn't be more excited they trusted us to host their special day and are even more exited to share it with all of you!
The Patterson's shared a late November day with us on the mountain side and it was fabulous from the moment the bridal party arrived. Jeovanha's pre-ceremony robe was what glam girl's dreams are made of.  Puffy sleeves, tule overskirt and a sheer bodice.  Yes, please!
The intimate ceremony was accented with dried florals, rust colored linens, banister flowers and an entrance arbor.
Jeovanha's bridesmaids were dressed in matching elegant champagne colored gowns & Spencer's groomsmen suited up in dark grey with petite boutonnieres.  The perfect color combination for this romantic rustic glam wedding in our sweet East Tennessee mountains.