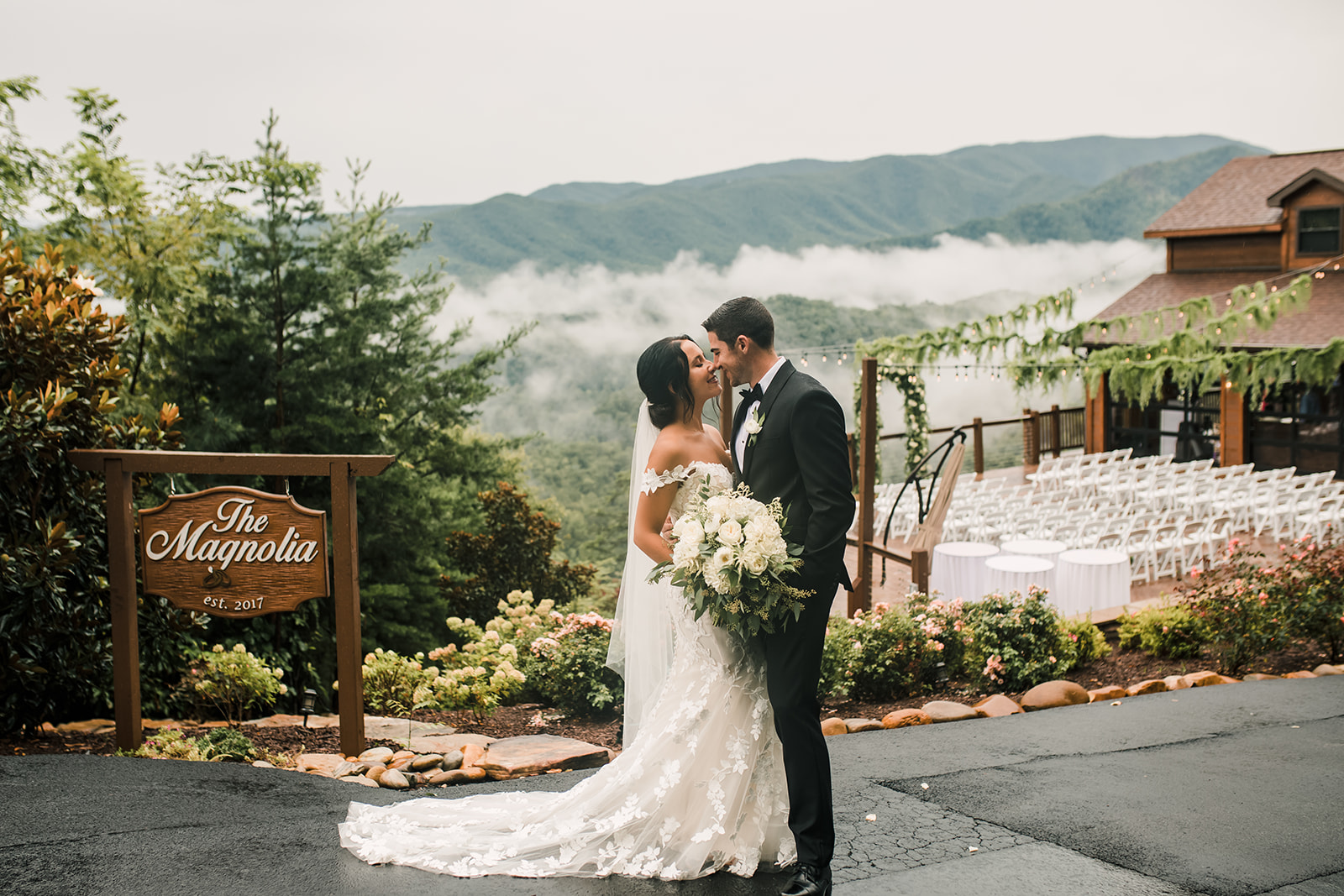 When rain greets you on your wedding day they say it brings your marriage good luck.  When rain greeted Tory and Scott on their wedding day – they fully embraced it.  Their jaw-dropping, romantic black – tie wedding had two ceremony set ups, twice as many pictures and double the fun!  
Having a rain plan is critical in the wedding planning process – especially in the The Great Smoky Mountains. Moving your ceremony inside the grand hall can be just as beautiful with the sliding glass doors open and the mountains peeking through, still giving you all the outdoor ceremony feels.  
Tory's vision came to life with greenery draped across every inch of the venue, giving the wedding day a garden aesthetic feel with bold white floral accents to top it off! The floral arch made for a breathtaking backdrop on the ceremony patio, with roses dripping from end to end. The beautiful greenery hanging from the bistro lights gave this wedding that garden feel even atop the Smoky Mountains.
If you are looking to bring your unique wedding vision to life, in an even more unique location your search stops here at the Magnolia Venue!