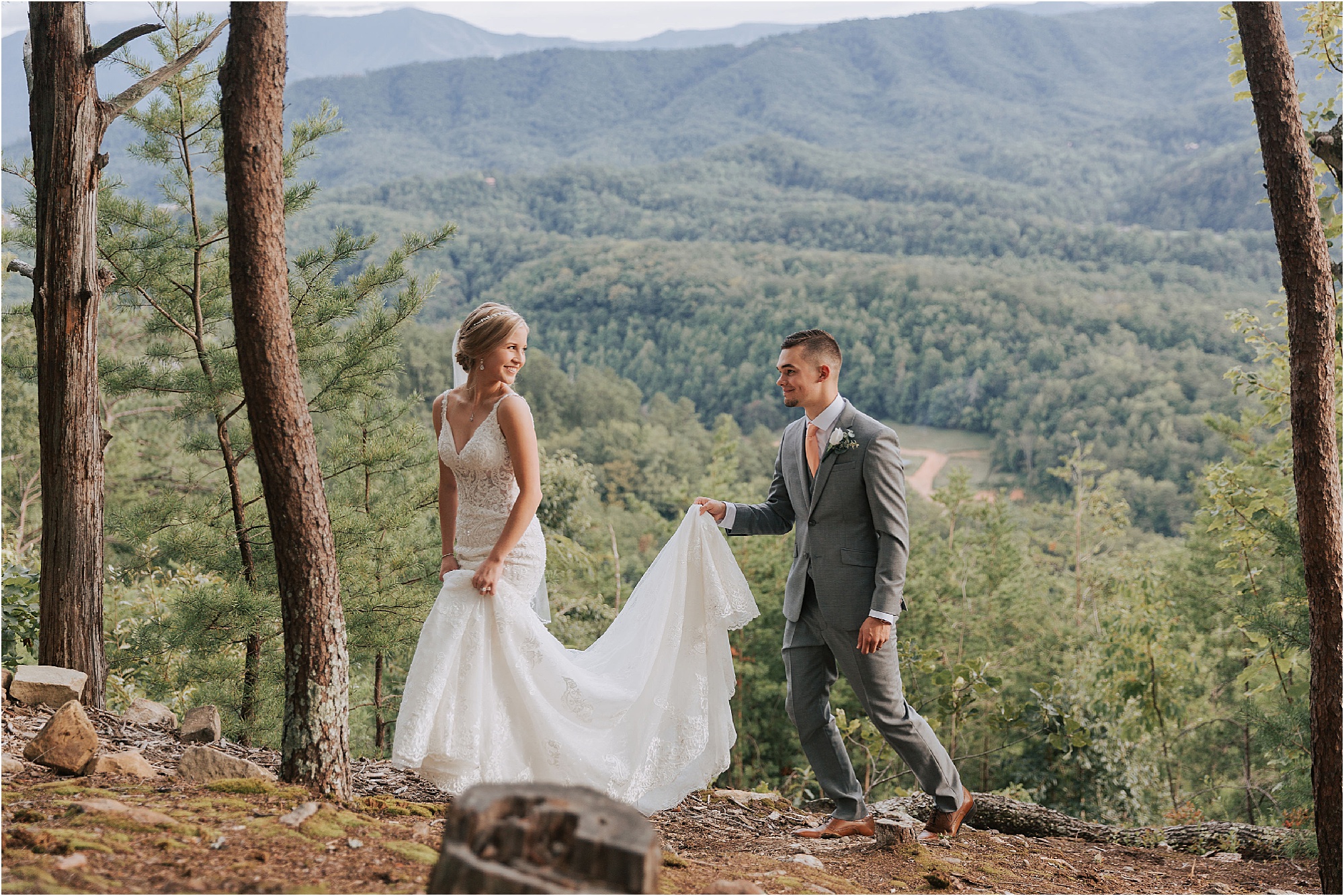 Music Loving Gift-Giving Wedding
Allison and Logan's wedding at our Smoky Mountain wedding venue proves that gift-giving is way better than gift-receiving. There are many ways to create a magical wedding day that goes beyond wedding details and wedding decorations.
The music-loving couple made sure each part of their special day included sentimental gestures that set the fun mood for the day. And, more importantly, represented their relationship. Logan is a music-lover, and Allison made sure to incorporate many musical notes into the day. Her gift of a guitar made Logan's smile grow extraordinarily. And surprise! Their wedding music was also a gift, as she surprised him with the Monroeville band. We especially love the unique mic that accompanied the wedding ceremony.
Let's not forget Allison at this gift-giving wedding. Logan surprised her with a pretty present in a little box. We know what things come in small packages, right? The best part? The gift wrapping included photos of the wedding couple's life together since they met.
Aside from the killer gift-giving, their day-of coordinator Kristina with Elite Wedding Planning made sure the day flowed seamlessly. And Miss Riss Photography captured every moment of this mountain wedding beautifully! If you are interested in getting married at our mountain destination wedding venue, contact us, and let's make your wedding dreams a reality.